Current account
Please be Fraud Aware – watch our video for some useful tips !
Switching Process is now available!
– have your salary paid in and your direct debits paid out of your current account –
For more details see Switcher Pack here – contact the office or email currentaccount@tullamorecu.ie to arrange an appointment!
Now with Google Pay , Fitbit Pay and Apple Pay!
For more details, just click on the link.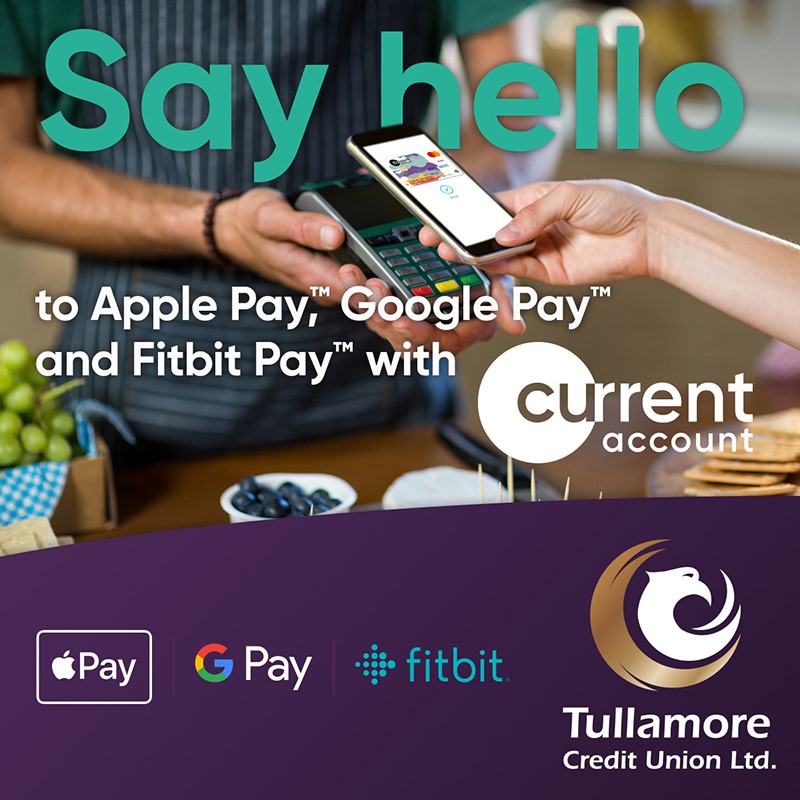 What are the features & benefits of current account?
It's easy to sign up!
Same friendly service!
Globally accepted MasterCard Debit Card – which can be used in-store, on-line or at ATMs!
Cashback facility available at participating stores
Contactless payments
Transparent Fees – see link below
Overdraft facilities
24/7 support for lost/stolen debit cards
Click here for more details
To sign up for current account
Call to the office – bring your photo id, proof of address and your pps number- we will do the rest!
TPML Privacy Policy for Jan 2021
Member Notice Current Accounts opened 01/11/20-31/12/20
Currency Conversion Calculator