Business/SME Loans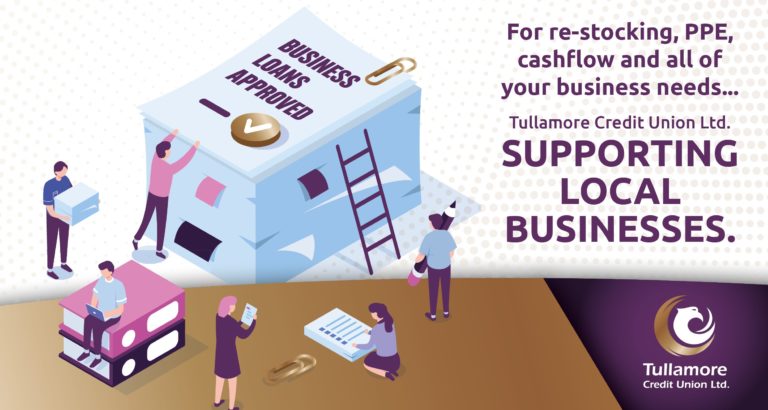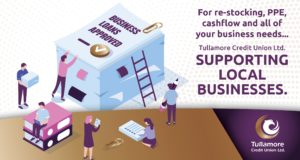 We support local businesses through our affordable SME loans. Do you need a loan to take your enterprise to the next level or to start your business?
Loans are available from €2,000 up to €25,000
Loan terms up to 5 years
Fixed monthly repayments
Current Variable Rate 6.5% / Annual Percentage Rate (APR) 6.7%
Lending terms & conditions apply
To apply, you need to be the owner of an existing business or a startup based in our common bond area. You also need to be an active member of Tullamore Credit Union Limited before you can apply for a SME loan.
Our application criteria for a business loan includes the following criteria:
Startups must produce a Business Plan that addresses the areas outlined in the "10 Step Guide to Starting Your Own Business" issued by the Local Enterprise Office
All applicants must incorporate the creation of at least one new job within the Common Bond area that Tullamore Credit Union covers
An existing business must have a current tax clearance certificate, audited accounts and business plan